SECOND HAND SMOKE BBQ & Grill
123 Market St., Eden, TX. 76837​
Please sign guestbook
I am proudly opening a restaurant in my hometown of Eden, Texas.

I would love to serve you a great meal in my BBQ and Grill, or cater your event to share some great food to your friends and family.

My company specializes in BBQ, however, we cater many types of food.​​​​

© a super cool and creative website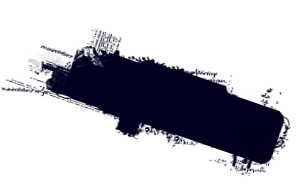 CATERING


Look at the catering tab and contact us today to cater your next event
2017 Awards:
Turn-N-Burn
Pleasanton, TX
200 teams
12th Chicken​​
​​​

​​2016 AWARDS:
World Championship Goat cookoff
​Brady, TX​
200 teams
7th place goat​​

Turn-N-Burn
Pleasanton, TX​
200 teams
20th place ribs​
​​​​

​​2015 AWARDS:
MILES, TX
115 teams
9th Place Brisket

GOODFELLOW AFB
2nd Terlingua Chili
2nd Anything goes chili​​​​​​​​

​​2014 AWARDS:
​EDEN, TX
24 teams
3rd Place Brisket​​

​​2013 AWARDS:
Texas Independence day 2/13
75 teams
San Angelo, TX
7th Place Ribs

EDEN, TX 4/13
24 teams
9th Place Ribs

Bangs Mayfest 4/13
18 teams
Bangs, TX
12th Brisket
8th Beans
7th Chicken
6th Ribs

B & W Trailer Rib Cook-off​​ 5/13
32 Teams
4th place ribs​​

World Championship Goat cookoff
216 Teams
Brady, TX
7th place Goat​​​​​


2012 AWARDS:
CARLSBAD COOKOFF 12/12
10 teams
1st Brisket
3rd Jalapeno Poppers

CLUTE, TX MESQUITOFEST 9/12
85 teams
Final Table Chicken


2011 AWARDS:
GOODFELLOW REC. 3/11
10 teams
1st Place Brisket

EDEN, TX 4/11
23 teams
1st place Peppers(2nd year in row)

ORANGE GROVE, TX 4/11
76 teams
3rd Place Ribs
Final Table Chicken

MILES, TX 9/11
123 teams
6th Place Brisket

BEEVILLE, TX 10/11
75 teams
1st Place Brisket
9th Place Ribs
10th Place Chicken